The Oklahoma Tenant Farmer and Me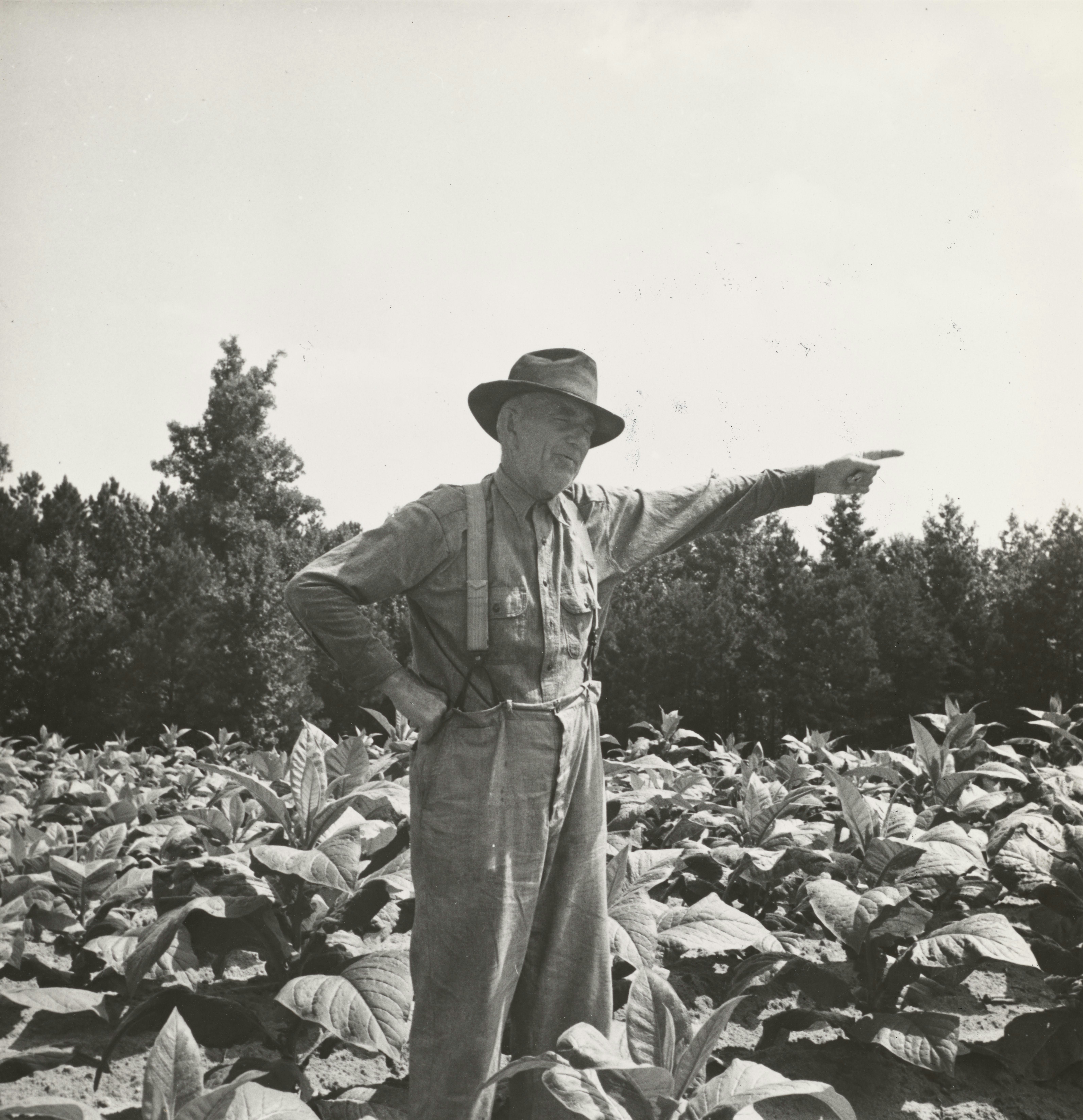 This essay has an associated podcast episode. Listen now.
Last fall, my dad showed me five three-ring binders he kept in his home office. Each was filled with original handwritten letters, many of them yellowed with age and written by my great-grandfather, Thomas, to my grandfather, Robert, in the decade preceding Thomas' death. My dad asked me if I would be interested in transcribing the letters, and I agreed.
For months, I typed letters at night, standing at the island in my parents' kitchen, my computer propped on a stack of my mom's old high school yearbooks. I typed letters in which Thomas talked about droughts and the chinch bugs eating his crops on the property he farmed in Oklahoma, letters in which he tackled difficult theological questions from his own Southern Baptist viewpoint, and one uncharacteristically tender letter in which he mentioned his upcoming 50th wedding anniversary.
Thomas Everett Lee was a tenant farmer from Oklahoma. He had seven children with his Tennessee-born wife, Ada Laura Rich. Their fifth child was a boy, Robert Everett. Robert fought in World War II and eventually settled in Fort Worth, marrying a woman named Winifred Edith Ambrose. They had three sons, the youngest they named George William. George grew up in Dallas and later, Louisiana, but moved back to Texas to attend the University of Texas in Austin. He met and married Pamela Kay Miller. In 1988, their first of three daughters was born in the suburbs of Austin, and that first daughter is me—Emily Ann Lee.
My dad had told me stories about Thomas' life since I was a girl, but reading firsthand accounts of his daily activities made me feel connected to him in a way I had not expected. I saw pieces of myself in him—strong convictions, a gravitation toward the written word—that surprised me, but also made me feel rooted in the knowledge that my family is a lot bigger than me, my history much deeper than the sliver of time in which I live.
I typed letters dated from the 1950s and into the early 60s. That is when the project began making me uneasy. Because I knew that Thomas died in 1963, and I didn't want to reach the end of his letters. I didn't want him to die. I didn't want the phone to ring one night in our living room when I was twelve and the news to be that my grandfather was dying in a hospital room in Baton Rouge, that my dad needed to leave now if he was going to make it to say goodbye.
I don't want my father to die, but he will someday.
I will, too. We all will.
"From dust you came, and to dust you will return," Genesis says.
The now-yellowed pages of the letters.
All dust.
January should mark my 7th wedding anniversary, but I will not celebrate it. My divorce from my husband was finalized this week. For months, I knew that it was coming, but the finality of it dealt another series of blows to my heart and reminded me of my new life:
The life in which I am a single mom.
The life in which I am struggling to dream new dreams.
The life in which I have to figure out how to stop loving the person I thought I was going to love forever, and how I worry that it may be impossible.
The old life is dust now. It doesn't exist. Nothing about me is the same as it was two years ago. And yet, it is. I am still Emily. My parents gave me that name, and I bet they never imagined that the year I was 32 would be the year they would take care of me the most. At 32, I am much too old to be living under their roof but there nevertheless.
I think about all of the letters my dad wrote to me while I was in college in California, and how they sit in a box in the highest part of the closet of the house I owned in Mexico, and how there is nothing more that I want from that house except those letters.
I am still Emily, granddaughter of Robert Everett, World War II veteran and an exceptionally generous man. While I was in the middle of the transcription project, I came across another collection of letters that had been hiding in my parents' garage, and in it was one written to me on September 21, 1996, two days before my 8th birthday.
"Dear Emily," my grandfather begins, before telling me that he was going out of town with my uncle and might not be able to call me on my birthday. "I just wanted you to know that I love you," he continues. "You are a special person to me," he writes in the last line. I started to cry, because I do know that he loved me, even though it has been more than twenty years since he died.
From dust we came, and to dust we will return.
But not yet.
My lungs inhale and exhale as I type this. Every series of blows to my heart serves not to destroy it, but to strengthen it. I had a daughter, too, and though she does not have my last name, she has my blood. I cannot give her perfection or even perhaps half of what I hoped to give her when she was born, but I will give her love. I will teach her to fight for what she wants and believes in. I will tell her stories of her family, and I will drive her to cemeteries in Oklahoma like my dad did when I was little, long before I understood the lessons that my ancestors could teach me decades after they were gone.
One of those lessons being, of course, that sometimes we plant crops and the drought kills them, or the chinch bugs come and eat them all up. Another of those lessons being that you keep planting the crops and then you sit back and you pray for it to rain and for the bugs to stay the heck away from your fields.
I am Emily, great-granddaughter of Thomas Everett Lee, the Oklahoma tenant farmer.
Originally from central Texas, Emily Lee lived for seven years in northern Mexico. She has a toddler daughter and is writing her first book, a memoir.
Discover more from Emily Lee
.