Advent Devotional Guide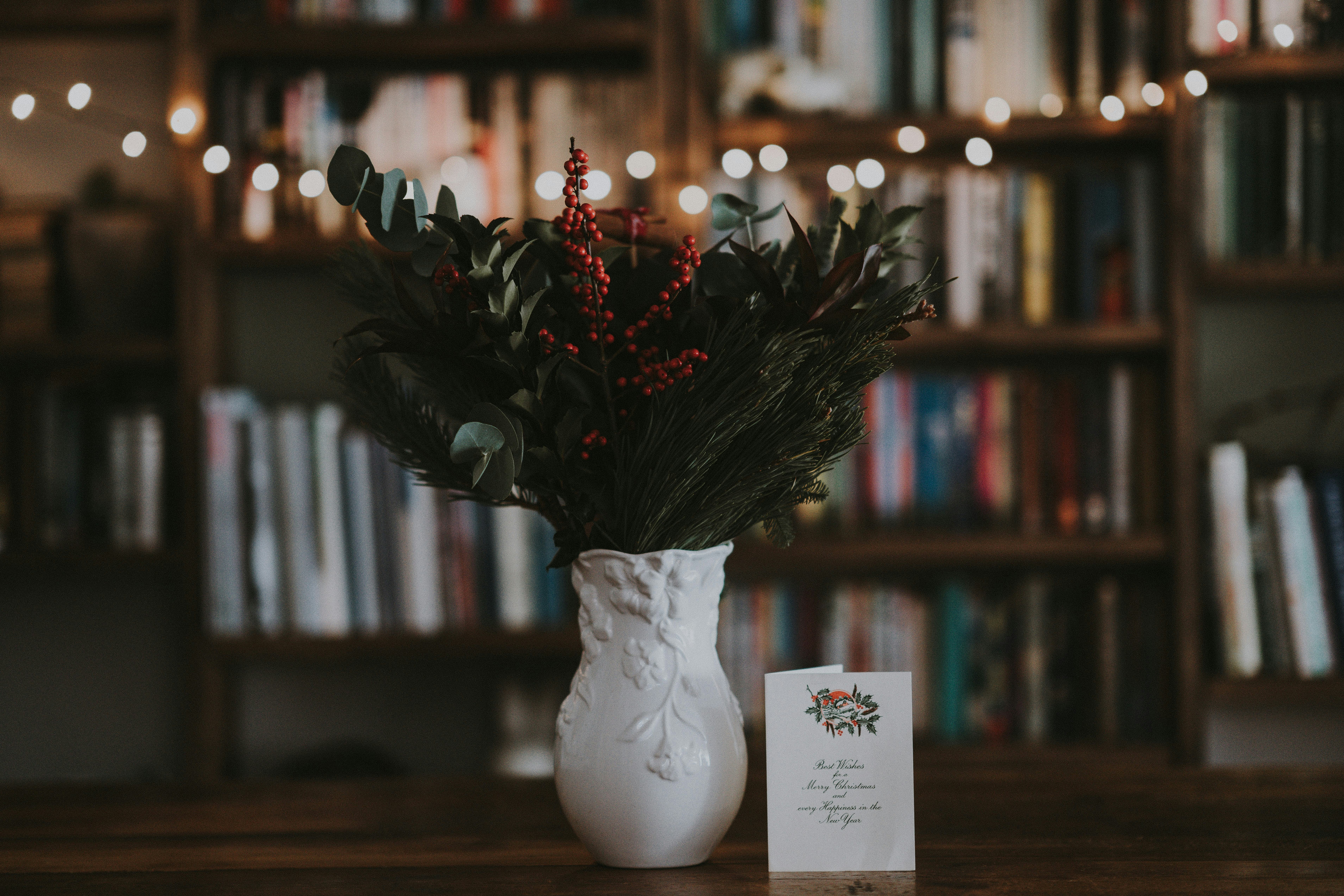 This essay has an associated podcast episode. Listen now.
With so many Advent Devotionals available today, how can you decide which one is right for you? This guide is designed to help you choose one that will help you nurture a meaningful spiritual practice during the Advent season. While not an extensive guide to Advent devotionals, the books below are ones that I have collected on my shelves after three years of Divinity School along with some newer additions based on recommendations from friends.
For Someone Who Enjoys Spiritual Practices
Keep Watch With Me: An Advent Reader for Peacemakers, edited by Claire Brown and Michael T. McRay
This Advent devotional has a wonderful diversity of perspectives and is an excellent choice if you are searching for contemporary reflections on the Advent season. Keep Watch With Me includes devotions written by folks from a variety of backgrounds and perspectives, "black, white, LGBTQ+, Latinx, Palestinian, incarcerated, indigenous, Australian, American, Irish, South African, clergy, laity, activists, authors, organizers," (Keep Watch With Me, 10-11). The brief devotions – about two pages – begin with a quote from Scripture and conclude with a prayer and a spiritual practice. Keep Watch With Me is a great Advent devotional for someone who wants to try many different spiritual practices, such as breath prayer, body scan, a candle meditation, and more.
For the Audiobook Lover
Preparing for Christmas: Daily Meditations for Advent by Fr. Richard Rohr
Originally recorded as a lecture in 1988, Fr. Richard Rohr's Preparing for Christmas can be found in paperback copy or as an audiobook. As a Franciscan priest, Fr. Richard Rohr writes from a Catholic perspective and occasionally addresses his audience as Catholic. Yet his easy writing style is one most Christians will understand and embrace. Rohr has a very popular daily devotional email newsletter and fans of his work will recognize familiar themes in this devotional book. Why not enjoy devotional time while folding laundry or doing the dishes? The audio recording is about 2 hours long and you hear directly from Fr. Richard Rohr. The print version of the devotional begins each day with one line from Scripture, with a listing of the full readings for the day, and also includes a reflection question for each devotion. This devotional would be great for group study or even just discussion with one friend or partner.
For Someone Who Savors Bible Stories
Celebrating Abundance: Devotions for Advent by Walter Brueggemann
If you are looking for a devotional focused on Bible stories, without a lot of frills, then Celebrating Abundance is the perfect choice. Each devotion is about two pages, beginning with a quote from Scripture and ending with a brief prayer. Devotions are drawn from Brueggemann's sermons during the Advent and Christmas season. There are no gimmicky stories, just clear scriptural analysis and reflection on the text for the day. The devotions were compiled by Richard Floyd, and he provides these framing words in the introduction, "Walter Brueggemann is a persistent truth-teller, and his sermons invite us to consider the newness and abundance of God that is always already breaking into our settled lives. If Advent is also a time for waking up, consider Walter an indefatigable alarm clock," (Celebrating Abundance, 1). If you are searching for an alarm clock for your Advent devotions, then Celebrating Abundance might be the right devotional for you.
For the Poetry and Nature Lover
Winter Morning Walks: one hundred postcards to Jim Harrison by Ted Kooser
This collection of poems isn't a traditional Advent devotional. The first poem in the collection is dated November 9 and the final poem is dated March 20, so you could use this book for ongoing spiritual practice beyond the Advent season. They are short poems, so it is also a good devotional for someone who might miss a few days and want to catch up on a few days in one sitting. Winter Morning Walkscould be the Advent devotional for someone who may not consider themselves Christian. The poems are focused on outdoor walks, remarking on the weather, and encounters with nature. God might not ever be mentioned, but for the spiritual seeker, I think these poems could bring comfort in a time of waiting.
For the Voracious Reader
Watch for the Light: Readings for Advent and Christmas
From Plough Publishing, Watch for the Light is a beautiful collection of readings for the Advent season from well-known spiritual writers. Some familiar names that caught my eye: Henri Nouwen, Kathleen Norris, Gustavo Gutierrez, Madeleine L'Engle, C.S. Lewis, and Dorothy Day. Selections in Watch for the Light are both classic and contemporary, with a slight preference for historic figures. This devotional is perfect for the person who likes variety and might get tired of reading reflections on the same theme all season long. Readings in Watch for the Light were not written for this collection, but instead are selections from each writer's larger body of work. Some days you might have a poem while other days require a few pages of reading. Watch for the Light makes a good Advent devotional for the person who is not interested in diving deeply into Scripture because there are not biblical passages listed each day.
For Parents and Children
Faithful Families for Advent and Christmasby Traci M. Smith
Newly published in August 2020, Faithful Families for Advent and Christmas is filled with 100 ways to make the season sacred. Though not a daily devotional, it offers a variety of prayers, activities, and blessings for families to use throughout the Advent and Christmas season. Traci Smith offers simple explanations for classic traditions, like creating an Advent wreath, as well as new ideas, like organizing a Hot Chocolate Gratitude Party. Even the busiest family will be able to find a few activities or prayers to help them embrace the Advent season and bring the sacred experiences into their everyday home life. Smith has ideas for kids of all ages, and I think this book could remain a companion even as children grow.
Clerestory is an affiliate of Bookshop.org. If you click on one of the links above and purchase a guide, 10% of your sale will benefit independent bookstores, 10% of your sale will benefit Clerestory.
Laura Kisthardt is an ordained minister in the United Church of Christ (UCC). She currently serves as the Associate Pastor at First Congregational Church of Southington, Connecticut. Originally from Northeast Ohio, she was raised in the UCC and has been nourished on her faith journey by Ignatian spirituality. Laura often finds God in nature or works of art and has a passion for retreat ministry and contemplative prayer.
Discover more from Laura Kisthardt
.