Our Common Home: An Interview with GoodLands Founder Molly Burhans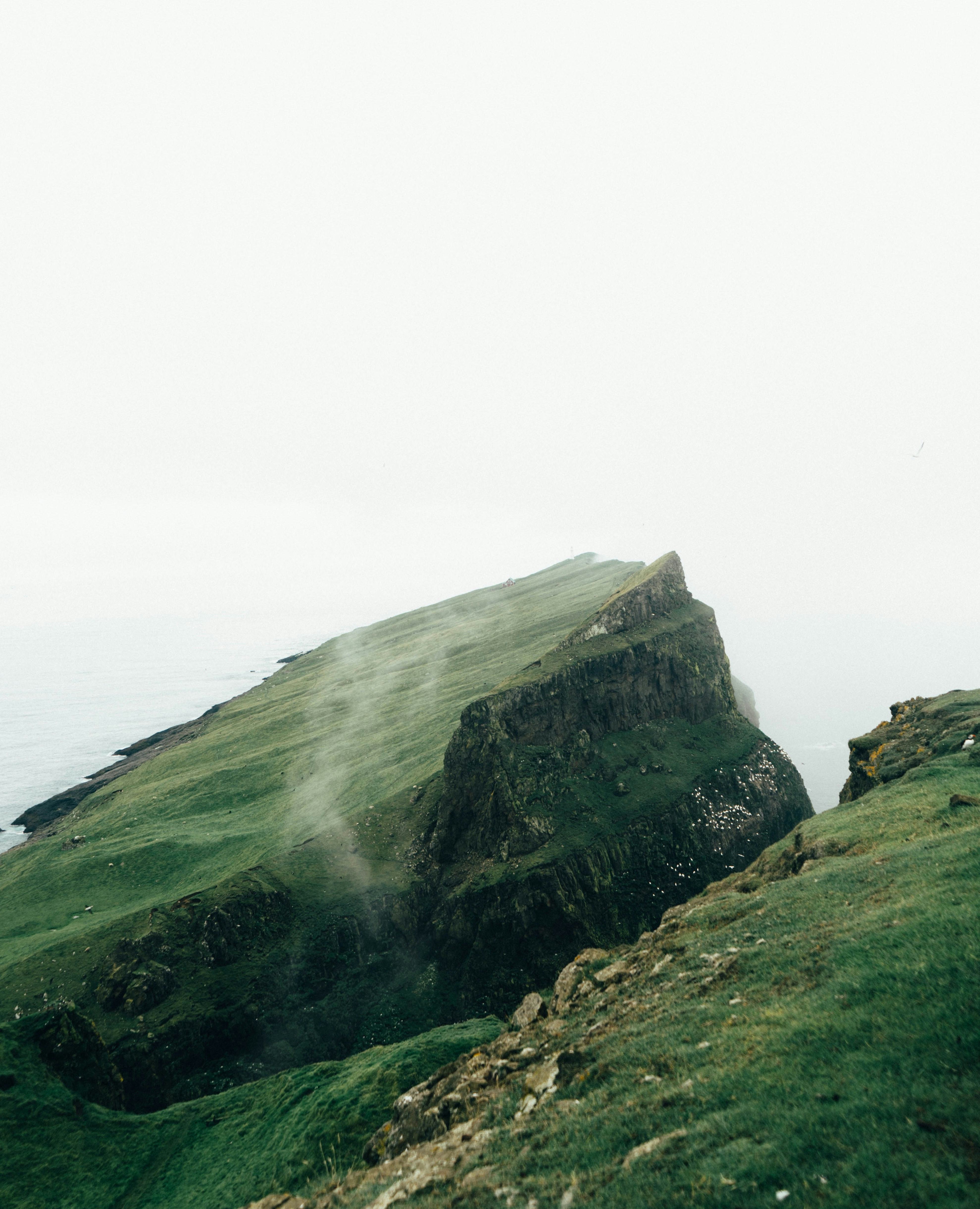 Molly Burhans is the founder of GoodLands, an Ashoka Fellow, a cartographer, and a practicing Catholic. She was named a Young Champion of the Earth by the United Nations' Environment Program in 2019 and holds a master's degree in Ecological Design from the Conway School of Landscape Design.
GoodLands helps the Roman Catholic Church use its landholdings for social and environmental good. The organization writes, "GoodLands is mobilizing the Catholic Church to use her land for good. We provide the information and tools to help the Church use her property wisely to enhance all her existing ministries and missions — to care for creation, to end homelessness, to welcome the stranger, to deliver programs and services to the right places and at the right times, and to support her own fiscal sustainability."
The Catholic Church is one of the largest, non-governmental landowners in the world. As Molly argues, without the Church's involvement in this vital, mission-driven work, climate change cannot be fully addressed. GoodLands is an "implementation of Pope Francis' vision" as expressed in Laudato Si.
In our hour together, Molly and I spoke about her winding journey to faith, her passion for cartography and environmental design, and her dynamic work at the intersection of religion, social change, and community flourishing.
What was the cultural or spiritual context of your childhood?
My parents both did their confirmations later in life, even though they grew up in Catholic families. I was raised Catholic. I sometimes joke I was only in it for the donuts after Mass, but I was really faithful. It is so clear when I look at some of my old writings. I was committed.
We stopped going to church when I was eight, when many of the abuse stories started coming out. My parents separated. They eventually got back together and were never divorced, but at that time, we were living between my dad's house and my mom's apartment.
Down the street, we had a good friend who had two moms, one of whom was a doctor. This kid was amazing, so gentle, such a good friend. One day, they disappeared at night, and my mom couldn't say where they went. In nearby Amherst, New York, Dr. Slepian, an OBGYN who performed abortions, was murdered. It was national news. My friend's mother was next on his target list, which forced his family into hiding. The murderer turned out to be a radicalized Catholic.
These factors, and perhaps many others, converged. My family stopped going to church. It was a strange introduction to the pro-life movement, though I am pro-life today.
How did you find your way back to the church and to your faith?
By the end of my teenage years, I was looking for meaning, but I didn't know where to find it. I got very sick with an infection, was hospitalized, and almost died. In college, I walked in on my roommate in the middle of a suicide attempt. My dance career ended. A classmate in the dance program was also murdered. It was a terrible time.
Again, these events converged, and I was left in a space of deep contemplation. I began studying and practicing Buddhism. I returned to Buffalo and became involved in the local art scene. I studied Ancient Greek for two years and read the Codex Sinaiticus. I read a lot of the Qu'ran. I got through a huge amount of the Old Testament, not the whole thing, but a lot.
I felt like an outsider when I saw Christians, though. When I thought of Christianity, I thought of some rich minister, promising people they'd get to heaven if they "sowed their monetary seed." I heard Christians say things like, "Oh, everything happens for a reason," who had this trust of which I was almost jealous. I thought, "I can't just believe in God." I didn't believe in anything, but I was searching. But through my artist friends, I found Peter Maurin and Dorothy Day. Radical and amazing.
Sitting at my desk, one day, I felt this intense love. It was almost like everything I knew and assumed was a blank slate. Being in the presence of that love was so beautiful. But I was resistant, to be honest, because I wasn't sure if God existed. I was asking questions like, "Well, if God is real and this love is real, what about hell? What about all those people? What's up with this or that? What about suffering?"
It was really profound and scary to ask those questions, but the love I experienced was so forgiving and merciful that I had to fall in love with God, with everyone. You have to love Trump and Biden and your. The hardest one was myself. That was the last one. I don't live this perfectly every day, but to my shock, I found Jesus in that space.
My conversion was from atheism, but from total unknowing. The whole thing was funny because I still don't know if I went nuts or what happened at my desk, but it changed my life totally. Three things stood out to me: God is real; not only is God real but God is the most real; and God is love. I realized, "Oh my gosh, the meaning of life is love." We were put here in love. We were made to love. And this love is so beautiful that your life will have succeeded if you share even an iota of love with anyone.
Where did this conversion, this transformation, lead you? How did it help your faith evolve?
It shifted everything in my life. Instead of asking, what is the meaning of life? I started asking: the meaning of life is love, so what do I do with that? I'm constantly messing up, how do I share that love with people? Some of the systematic theology gave me a grounding to keep from floating away. Even the doctrine of Jesus being a hundred percent human and a hundred percent divine helped me integrate my faith with real world action.
I started going on retreat. I started discerning vocations. I was really interested in community life. I lived in Guatemala for about half a year and worked with NGOs, painted murals, and traveled. The Christians I met there were totally different from my prior impressions of American Christians. In Guatemala, the missionaries I met were radical and amazing. They were giving up so much and being with people rather than patronizing them.
When I got back to the US, I started hanging out with Benedictine nuns discerning vocations at Joan Chittister's monastery. I had no idea who she was. I had met amazing sisters before that, but I also had Sister Meg as my handwriting teacher. I thought, "If this place is full of Sister Megs, I'm going to peace out so fast." But I went there, and I found a bunch of women wearing Hawaiian shirts getting rival gang members to bake bread together. And I was like, "What?"
One day, I was volunteering for a ministry which helps single mothers in poverty get baby supplies with one of the stricter, old school nuns. She was crying and said, "My good friend, a prostitute, passed away yesterday." These nuns were so Christ-like. They showed me a side of Catholicism I never saw in the media.
I was studying philosophy, hanging out with these cool nuns, was involved in campus ministry, but I still wasn't convinced I was going to be Catholic. My spiritual director guided me to develop an almost playful prayer life. He really taught me how to pray and how to have an authentic relationship with God. It was funny: I was discerning vocations before I was thinking about becoming Catholic. I eventually went through RCIA and was confirmed with Hildegard von Bingen as my confirmation saint.
In many respects, I became quite conservative out of Catholicism. I didn't support birth control. I'm super pro-life…Being Catholic, though, you walk every political line. More humane immigration policies. Criminal justice reform. And following my conversion, I engaged in hundreds of hours of service work because I wanted to share Christ-like love.
You mentioned you were discerning vocations at the monastery. How did your sense of your calling shift during your time immersed in Benedictine spirituality?
When I was discerning vocations at the monastery, I would walk the grounds every morning. I was struck by how their land, this massive property and their properties in the city, could be used better to enhance all of their ministries and better reflect Catholic social teaching. They were underused spaces. There were opportunities for agriculture.
At the time, I'd been reading about regenerative agriculture. It inspired me to go to graduate school for sustainable design. If I still felt called to religious life after the program, I thought I could return with a really useful degree.
What sparked your interest in working at the intersection of social and ecological justice? And what were the early conversations about GoodLands like?
I've always been a really visual thinker. I only applied to the Conway School, an obscure graduate school in the Hills of Western Massachusetts. There are only 19 students per class and no grades. I wondered, "Are we actually going to get an education? Or, are we going to be singing folk songs in a circle?" But the people were outstanding. Their application included a great optional question: a utopia question. I wrote about Catholic land and my vision for it.
GIS (geographic information system) was just exactly how my brain worked: taking all this information and consolidating it. For one of my first projects, I created a program to determine the habitat potential of every single person in the city of Portland, Maine. I saw these urban habitat projects that were not providing robust, scientifically good habitat plans. While I was doing that project, I thought, "If I can analyze over 30,000 properties in Portland, why couldn't I approach Catholic land in the same way?"
The Catholic Church oversees the largest networks of healthcare and education globally. They have a lot of land. They are one of the largest, if not the largest, collective network of non-governmental landholdings in the world. That was shocking. I went looking and no one was practicing Catholic conservation, which seemed crazy. If the Catholic Church doesn't learn to use its properties in an ecological way, climate change won't be stopped given the scale of these properties and the scale of the ownership; they're a key non-state actor globally.
GoodLands was a big, bold idea. It felt like running up a mountain expecting to find all my people at the top, but no one was there. I learned many dioceses didn't even have a database system for viewing their properties. They weren't analyzing them. They weren't even keeping track of them in Excel. Not only was the Catholic Church not using its property to its full mission potential, it didn't even know what it owned.
In 2016, I got a flight to Rome, where I stayed in a youth hostel because all the monasteries were too expensive, but I landed meetings with Catholic leadership. It was almost miraculous. I met with Cardinal Turkson for an hour. We talked about how influential the city was to me, Ignatian Spirituality, and maps. I met with the Chief of Staff's office and asked for a copy of diocesan boundaries. I knew that scaling good land with a big vision would require a global approach to make the process faster and easier and to classify land by type.
They hadn't had a map update since the Holy Roman Empire. I asked, "Can I speak to your cartographer? Your geographer?" They said, "We don't have either." I asked the Secretary of State if I could make it, due to the security implications. I asked the Vatican if I could make it, and they replied, "Yes, this is useful for everything."
I led the development of the first global map of diocesan boundaries and the first database map of the Catholic Church. We could see the priest shortage crisis. We could see nuns per capita. We could see data about Catholic schools. We have the first global vision of the Catholic Church. And it is astonishing. I premiered it at the Vatican the following fall and shared it at the Vatican Youth Symposium, where I shook Pope Francis' hand for the first time.
Is there anything else you'd like to share?
On a flight this year, I caught COVID because the guy behind me had it. When I was finally back on my feet, I was riding my Vespa and was seriously injured. I lost family members to COVID. It's been a hard year. But it's been a small blessing that GoodLands is still going. It's been really good to have had time to pause, rethink strategy, and process everything that's happened. How I became Catholic. How I met the Pope. It's been such a whirlwind. Having space to center spiritually and emotionally after such a year is a blessing, too.
This interview has been edited for length and clarity.
Sarah James is the editor-in-chief and founder of Clerestory Magazine. A graduate of Yale and Middlebury, Sarah is a biracial South Indian-American woman of color and a writer. You can find her work elsewhere in The Porch, Darling, and Relevant, among others, or on her website.
Discover more from Sarah James
.