Easy as Pie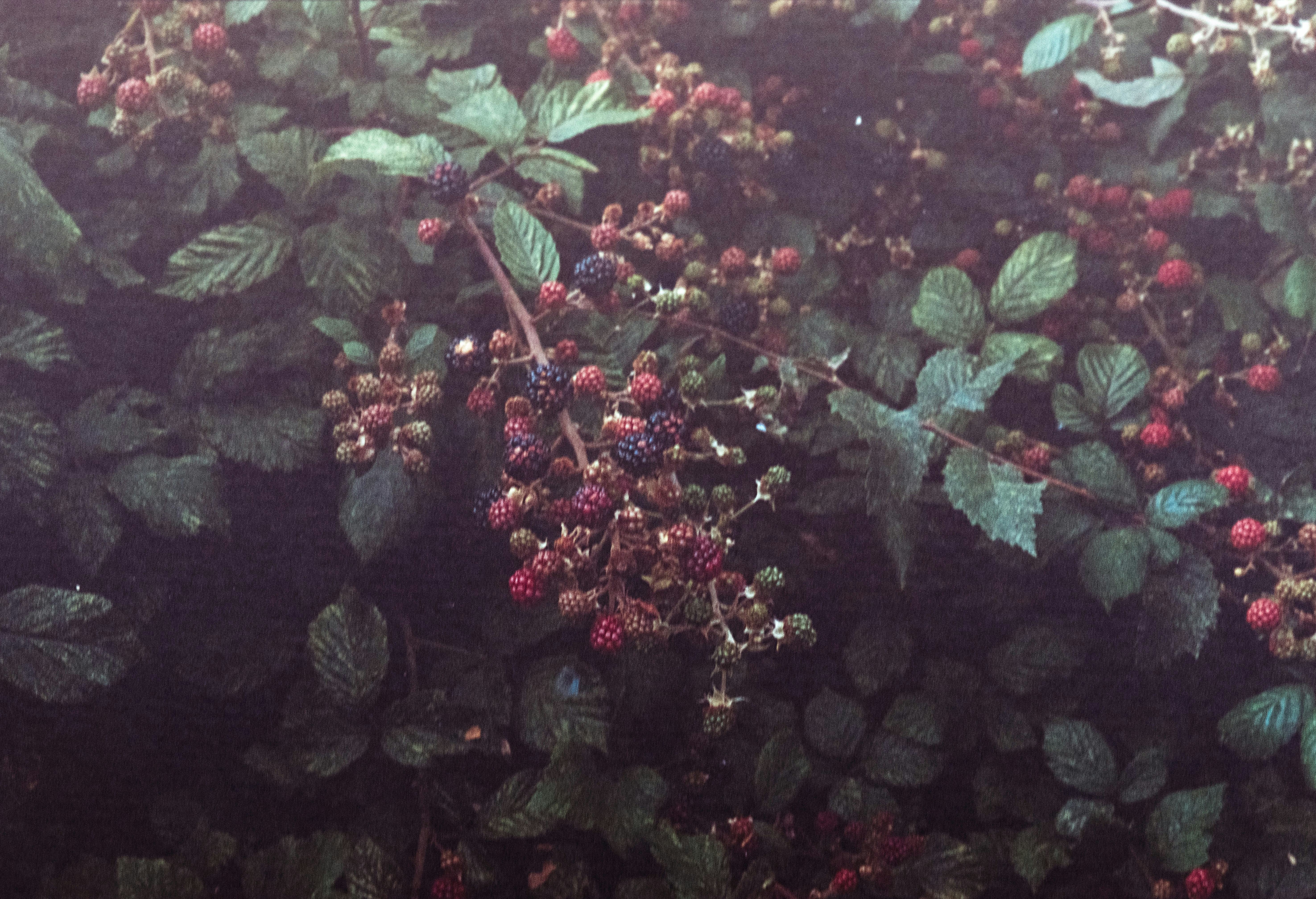 I cleaned out the cookware cabinet in my kitchen. Pulled out each saucepan and piece of Corningware. Marie Kondoed it.
For a non-baker, I have a lot of pie pans. Nested on the shelf like the hats in Esphyr Slobodkina's children's book Caps for Sale. First my own stoneware pan, then the aluminum, then the deep dish, and on the very top, my grandmother's glass pie pans. Mom gave them to me when Grammy died.
Grammy would bake pies all the time. When she lived in Connecticut, she'd make apple pies, cutting the apples in chunky cubes that would make appetizing ripples in her always-perfect crust. In the summer, she'd pick rhubarb in her yard and combine it with strawberries we'd picked at a farm and placed in green pulp berry boxes, stained red inside from years of use. When she moved "back home" to Maine, we'd visit her in the summer and pick wild Maine blueberries together. We'd be all day in the field picking those tiny berries.
I love pies, but I don't often bake them. The reason? I don't make a good crust. When my husband and I were first married, I would try. Add more flour. Add more water. Work the dough more. Work it less. Then after we had kids, I decided life was too short to spend fretting over something as petty as pie crust. If I didn't do it well, I wouldn't do it. If the need arose, I could always fall back on ready-made crust from the store.
Grammy had always said she'd teach me how to make a crust. Nah, that's ok, I would reply. I have very few regrets in life. Every once in a while, though, I do kinda wish I'd taken her up on her offer. I don't know if I'd have caught onto the secret of making a dough that yields to the baker's touch, spreading out wider on the countertop with each rotation of the floured rolling pin. Never sticking, never cracking, perfectly pliable. Perhaps a master class would have had no bearing on my ineptitude with the unforgiving medium at all.
I make one pie a year. In 2020, the annual event took place a month into the pandemic. Being homebound 24/7 with my family, I decided some comfort food would do us all good. The warm, golden visage of a chicken pot pie visited my brain and would not relent. Rivers of creamy sauce with cubed carrots and green peas flowed right out of my childhood and sent me scrambling for that deep dish pie pan and diving into my Fannie Farmer Cookbook. Please Fannie, help! I don't have Campbell's Cream of Anything. I know you can help me out of this jam.
Fannie never disappoints. Together we used kitchen staples and made the richest, creamiest sauce ever. Just what I'd been dreaming about. Moving onto the crust that would crown the chicken stew, my usual crust reluctance firmly in place, I weighed my options. I could make baking soda biscuits. I had no trouble making those. But I craved a crust. Crisp on the outside, chewy on the stew side. It was going to have to be a traditional pie crust to fulfill my vision and satiate me. I could ask the kids. All three of them learned to make crust in culinary class in high school. In the end, I set aside my resistance and decided that with such a satisfying foundation in the stew, even a mediocre top would suffice.
I would calmly follow the instructions and do my best without getting deterred or discouraged. I flipped to Fannie's Basic Pastry Dough recipe and let her guide me through the process. Whisk flour and salt. Add shortening. Cut it into flour until it resembles a bowl of peas. That part is easy. Then comes the cold water. A spoonful at a time. Mix with a fork. Try to picture Grammy's hands in the dough as I squeeze. Work it just enough but not too much. Place the ball of dough gingerly on the counter as if it were holy. Press a little and then carefully apply the rolling pin.
But there was no magic that day. The dough and I were back to our familiar battle. It cracked and I grumbled. But not too much this time because I was not aiming for perfection, just a covering. I would fashion the closest thing I could get to a complete sheet of dough and place it atop my precious filling. Cooking time passed. The creamy mixture bubbled up through the cracks. It resembled a crazy quilt as it cooled on the rack. Although it didn't surpass my dough dreams, the pot pie was just what I needed. All at once crisp and chewy, creamy and deeply satisfying.
My cabinet is tidy now. Surely with so many pans and sweet memories, it would be a shame to wait a whole year to use them again. Although I will never be the expert pie-maker Grammy was, these hands can cook and clean, care and comfort, even if it's solely for those living under my roof. Perhaps I'll give that pie another try.
Amy Nicholson finds grace in ordinary places. She writes by a waterfall in northwest Connecticut where she lives with her husband and their three amazing kids, an aloof cat (aren't they all?), and a black lab who doesn't know she's not a human. She has been published in Country Woman, Green Mountain Trading Post, Today's American Catholic, among other places, and on her website.
Discover more from Amy Nicholson
.