Collective Wisdom on Therapy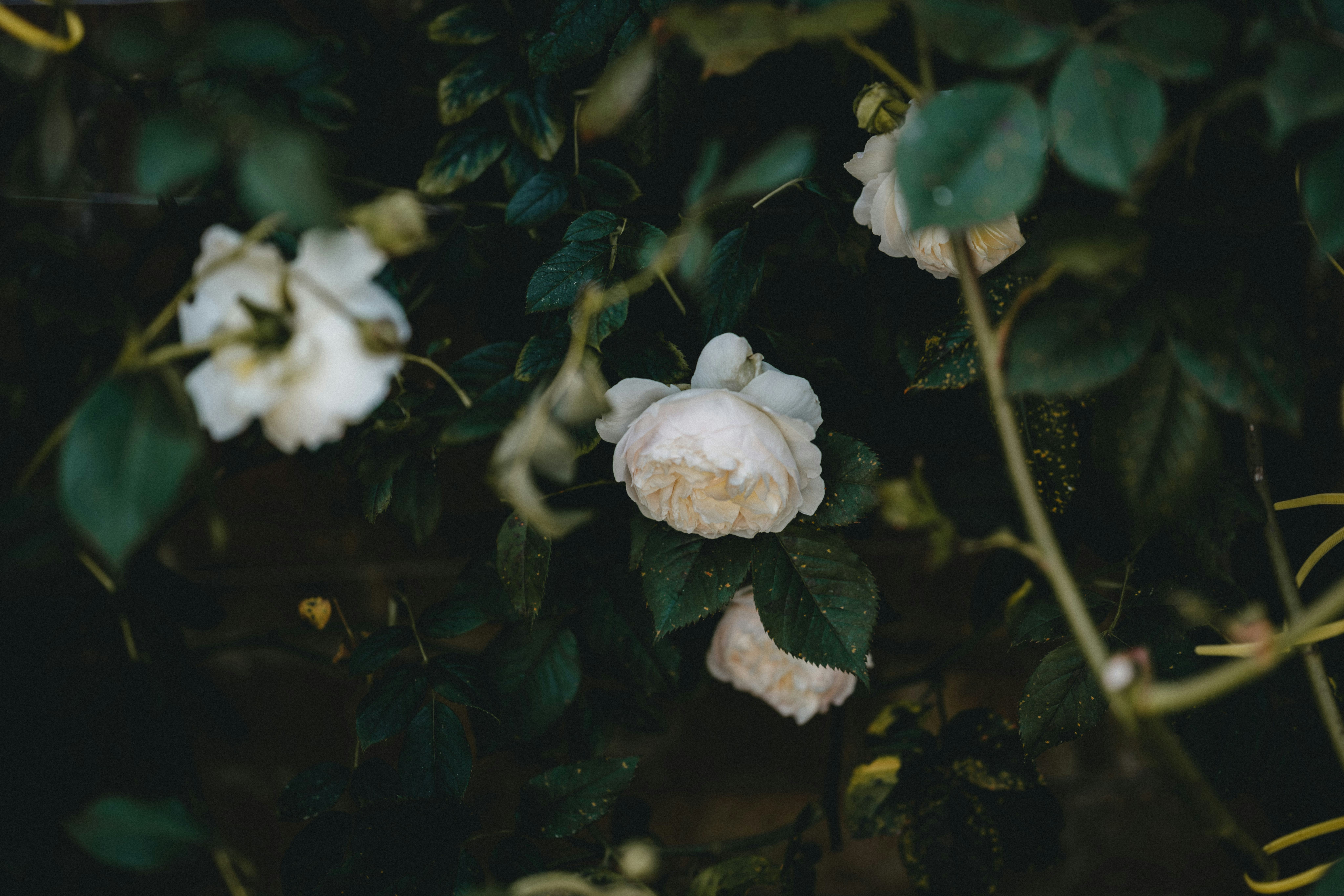 In Clerestory Magazine's "Collective Wisdom" interview series, writers and contributors respond to questions and offer resources on topics related to our seasonal themes. We hope these honest insights will inspire connection, compassion, and conversation.
Our writers and contributors have shared stories about grief, trauma, embodiment, emotions, and finding peace in the midst of tumult for Clerestory's third issue. In this iteration of "Collective Wisdom," Emily, Kimi, Rachel, and Jack share their perspectives on physical, emotional, spiritual, and social healing.
"Therapy" is derived from the Greek and Latin, therapīa, meaning healing or curing. What does the word "therapy" evoke for you, and why?
"Therapy definitely evokes a sense of 'healing' for me, but I think my favorite part of therapy is the built-in companionship. Even in individual sessions, you're paired with a counselor or facilitator that journeys with you for the duration of the process. You're never expected to do it alone." – Kimi Bryson, PhD student and writer
"For me, therapy evokes the image of two people interacting, trying to gain knowledge about who they are, and reflect on life." – Jack Fuller, therapist-in-training
"The word "therapy" evokes images from the various places where I have sat with therapists and told them about the hardest parts of my life. I think of the sterile office building in a LA suburb where I processed my social anxiety in college, the home office in Mexico where I talked about my cultural adjustment process, and finally, where I have sat in my parents' house and now, my apartment, to talk to my current counselor on Zoom about being separated from my husband. "Therapy" evokes images of places for me perhaps because I see therapy as a journey, each session a way to help me wherever I go next." – Emily Garcia, writer
"Therapy requires vulnerability: a vulnerability with self and with community. It takes courage and grit to be honest about what you are experiencing, and to choose to thoughtfully dig into that reality. With this in mind, therapy evokes consideration about the uncomfortable goodness of growth." - Rachel Johnson, editorial intern
Where do you find healing? Describe this place and its impact on you.
"I find healing in so many areas. Lately, I've found healing in the local YMCA's swimming pool. Exercise in general helps me manage anxiety and depression, but swimming has added an almost spiritual element. Swimming incorporates breathwork and mindfulness, but something about water being elemental also aids in the healing I experience as I swim. I'm literally moving through my surroundings differently. I can feel the weight of the forces that support me and I love that." – Kimi Bryson
"What comes to mind is not really a place, but when I listen to certain music, especially with voices in beautiful harmonies. Music like that feels like it takes me to another 'place'; I can shut my eyes and leave everything around me, and feel carried along by the unfolding harmonies and the emotions they evoke." – Jack Fuller
"I find healing in being alone but more specifically, in reading and in writing. I have a lot to do each day-working full-time, taking care of my daughter, and writing/editing a manuscript-that I keep my time alone sacred. I get up between 5:30 and 6:00 to write, and after my daughter goes to bed, I read for 30-60 minutes before opening my computer and writing for another hour or two. I cannot describe the impact that writing especially has had on me for the past five+ years. It began as a way for me to process living in Mexico, but in the past year and a half, it was how I survived getting my heart broken." – Emily Garcia
"The front porch of my childhood home has always been a place of refuge for me. It is a place where I hold nostalgia for belonging as a kid and, now, where I find peace to simply be in seasons of transition. Whether I am sitting on the porch swing with my coffee, chatting with visitors on the front stoop, or sitting beside my family at dusk, I am continually healed by the many comings, goings, visits, and conversations that take place in this simple space." - Rachel Johnson
After the COVID-19 pandemic, most markers of mental health in the U.S. have worsened. How do you regularly support your own mental health? Are there practices you rely upon?
"I've moved several times during the pandemic and in every setting needed to develop different practices to support my mental health. Morning yoga, phone calls with friends, weekly virtual counseling, swimming, freewriting, meditation, chanting, reading fiction, and taking quiet morning walks with coffee have supported me at different points in the pandemic months. But most importantly, as my physical, emotional, and mental health needs change, the practices I choose to support them change as well. Remaining attentive to what I'm craving emotionally, mentally and physically helps me support my body and spirit with what I actually need in the moment of stress, exhaustion, or anxiety. By remaining attentive, I avoid forcing myself to stick to mental health practices sound good or worked last week." – Kimi Bryson
"I meet with a therapist twice a week. I also go on short walks with my wife, usually every day, where we talk and reflect on things, as well as get in touch with nature for a while." – Jack Fuller
"Making time to be alone is a way I support my own mental health, as I talked about above. When alone time is not possible-and it is often not at the stage of life I am in-I like to be outside with my daughter. We pick up coffee and go to our favorite park, next to a lake, where I sit while she plays. She always convinces me to play "train" with her-a game which consists of walking around the edge of the playscape-and laughing and smiling with her always makes me feel better, too." – Emily Garcia
"This year, therapy, journaling, and small group community have been important to my mental health. In a season where so much of our work and connection with others is online, phone calls and writing letters have also supported my connection with others." - Rachel Johnson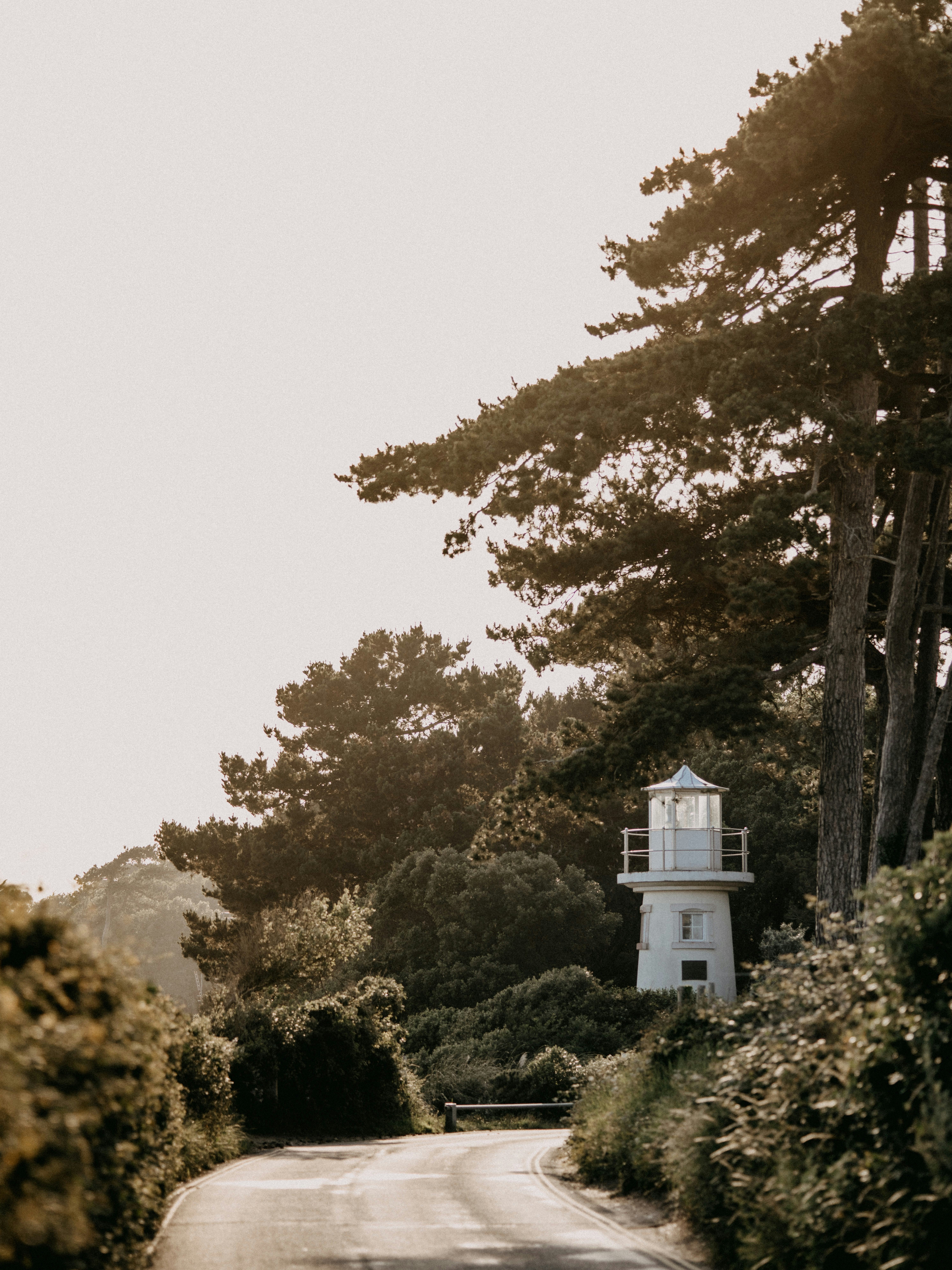 Embodiment can be challenging. Physical pain, illness, body dysmorphia, or intergenerational trauma and toxic stress can impact our bodies in different ways, depending on positionality. How do you cultivate a more loving relationship with your body?
"As a survivor of sexual assault, cultivating a more loving relationship with my body began several years ago, with learning to trust myself. I truly believe that our bodies know more than we think they do, or more than we choose to acknowledge. Developing a more loving relationship with my body means that instead of expecting my body to look a certain way, I focus on how I feel in my body. Practically, that approach means I go to physical therapy so I can move more comfortably in my body. I don't weigh myself or compare my body to pre-covid versions of it. I choose exercise videos on YouTube that are not appearance-focused (e.g. working out for a certain butt or ab shape) but oriented towards supporting healthy movement. I do exercises that I enjoy and don't view food as a reward or punishment for other behaviors.
Ultimately, I am learning to make peace with the fact that my body reflects the way the world has changed since 2019. Glennon Doyle talks about the difference between love and control, and I think that applies to our relationships with our bodies as well. Instead of relating to my body as something I should control (while so much of the world around me is outside of my grasp), I try to approach it out of curiosity, love, and appreciation." – Kimi Bryson
"I try to remember to let myself relax, physically as well as mentally, when I get the chance. I love walking through grass barefoot or putting my feet in water. I also enjoy gardening, which puts me in touch with the smells and textures of plants and the soil." – Jack Fuller
"This is something I am learning. Grieving has been physical for me. My symptoms have ranged from hair loss to stomachaches and breakouts to no appetite. Nevertheless, my body, literally, has been the vehicle to carry me through the grief. It has gotten me out of bed every morning, it has made breakfasts and lunches and dinners for my daughter, and it has taken me to work and back. I have tried to cultivate a more loving relationship with my body by letting it rest on my days off. My new apartment has a bathtub and I have been using that, too, and it feels luxurious and relaxes my muscles. Finally, I look forward to doing my skincare routine every night because it forces me to look at myself in the mirror. It is when I think about all the hard things my body is doing, and how I am grateful that it is still moving and still breathing." – Emily Garcia
"I am learning that it is important to me to focus on all that my body does, rather than how it appears. When I take account of the ways my body is working to enable my daily living, moving, breathing, I am more willing to cultivate gratitude for myself. The mirror becomes less of a depreciative place when I continually reassert a mindset of appreciation for all my body allows me to do." - Rachel Johnson
What has grief taught you?
"Grief has taught me that love and joy are valuable and worth holding onto. Grief has taught me not to deny myself moments of happiness or sadness, but to embrace the full range of what it means to be alive. Grief has taught me that everything will end – the lives of everyone I love, my own place among the living – but attempting to anticipate or prevent those endings won't change the inevitable or support me in moving through it." – Kimi Bryson
"That life is somewhat ephemeral, but that we can create beauty, in many different forms, while we are here." – Jack Fuller
"I have grieved a very big loss over the past (almost) two years. At the beginning of the grieving process, I thought that I would never feel happy again, that I would never feel anything but pain and sadness. Now, I do still feel pain and sadness, but they are not the only things I feel. Grief has taught me that happiness, joy, and peace are still available to me, perhaps more available to me than ever because my heart is open to them. I need every good thing and feeling that my heart can get!" – Emily Garcia
"This year especially, I've been relearning that grief is most meaningfully endured in community. We need one another. Our loads are lighter when we give ourselves permission to lean on those around us. Sharing grief doesn't necessarily remedy a loss but it does hold space for someone to say: I see you. I feel this too. " - Rachel Johnson
Clerestory interviewee and founder of Compassion Prison Project, Fritzi Horstman, imagines a world in which all prisons are "healing centers." If our society were "more healing," what do you imagine would be different? Share your vision with us.
"If our society were more healing, survivors of sexual assault would be believed and supported. All people would have spaces to process and heal from trauma and perpetuators (police, violent and abusive family members, white supremacists) would be held accountable. If our society were more healing, our individual and collective pain wouldn't translate into violence against other people or violence against ourselves, but would support work towards social justice and wellbeing." –Kimi Bryson
"In my dream of a future world, therapy and counseling would be considered as essential to growing up as education. Like there is a large school system for education, there would be an equivalent system for therapy, for everyone, and continuing into adulthood." – Jack Fuller
"For our society to be 'more healing,' I imagine that it would be slower, with less concern over career advancement and making sure our kids get into the "right" schools, and more concern over our hearts. I imagine that there would less stigmas surrounding the practices that have healed me-going to therapy, asking for help, being alone. Finally, for our society to be "more healing," I imagine a society full of people that are more concerned about others than themselves. That would prevent many families (and hearts) from fracturing." – Emily Garcia
"There would be less competition and more attention devoted to rallying behind one another. Instead of reaching to get ahead of peers, we would be more willing to live in companionship with our neighbors. In this way, a more healing society might value united difference." - Rachel Johnson
Share one resource (a book, a thought leader, a practice) related to physical, mental, or spiritual healing.
"Thomas Merton's books – specifically Thoughts in Solitude, No Man Is an Island, and New Seeds of Contemplation – have helped my spiritual healing. I grew up in a church tradition-though parts of it wonderful-that pushed "more:" more groups, more devotionals, more outreaches. By the time I reached college, I was exhausted. Reading Merton opened me up to a 'quieter' Christianity, one that can be accessed by stilling our hearts and listening for God's voice there." – Emily Garcia
"Welcome to My Country by Lauren Slater. It's a beautiful, moving memoir about being a therapist and entering into the very different worlds of her various clients." – Jack Fuller
"Spiritual and mental healing for me always begins with Audre Lorde's Sister Outsider, largely because of the value she places on honoring and listening to difficult emotions. Lorde encourages us to appreciate all emotions as sources of knowledge and opportunities for curiosity instead of shame or judgment. I'm often told I'm "in touch with my emotions," and while my parents/upbringing have a lot to do with that, I think Sister Outsider does too." – Kimi Bryson
"Journaling is one of my most basic, treasured resources for mental healing and contemplation. For me, the act of writing something down invites processing and brings perspective that I can't always realize when I keep things in my head. When I make time to journal, I feel like the page partners with me in carrying some of my miscellaneous thoughts, even if just for a time." - Rachel Johnson
Clerestory Magazine provides space for writers, artists, and activists to explore subjects at the intersection of action and contemplation through storytelling.
Representing a diverse cross section of humanity, contributors evoke the most essential pieces of the human experience while engaging big questions on the social and political dimensions of human flourishing. This work serves the greater good because the stories we tell and hold together shape who we become together.
Discover more from Clerestory Magazine Writers
.