On Revolutionary Love: A Conversation with Rev. Dr. Jacqui Lewis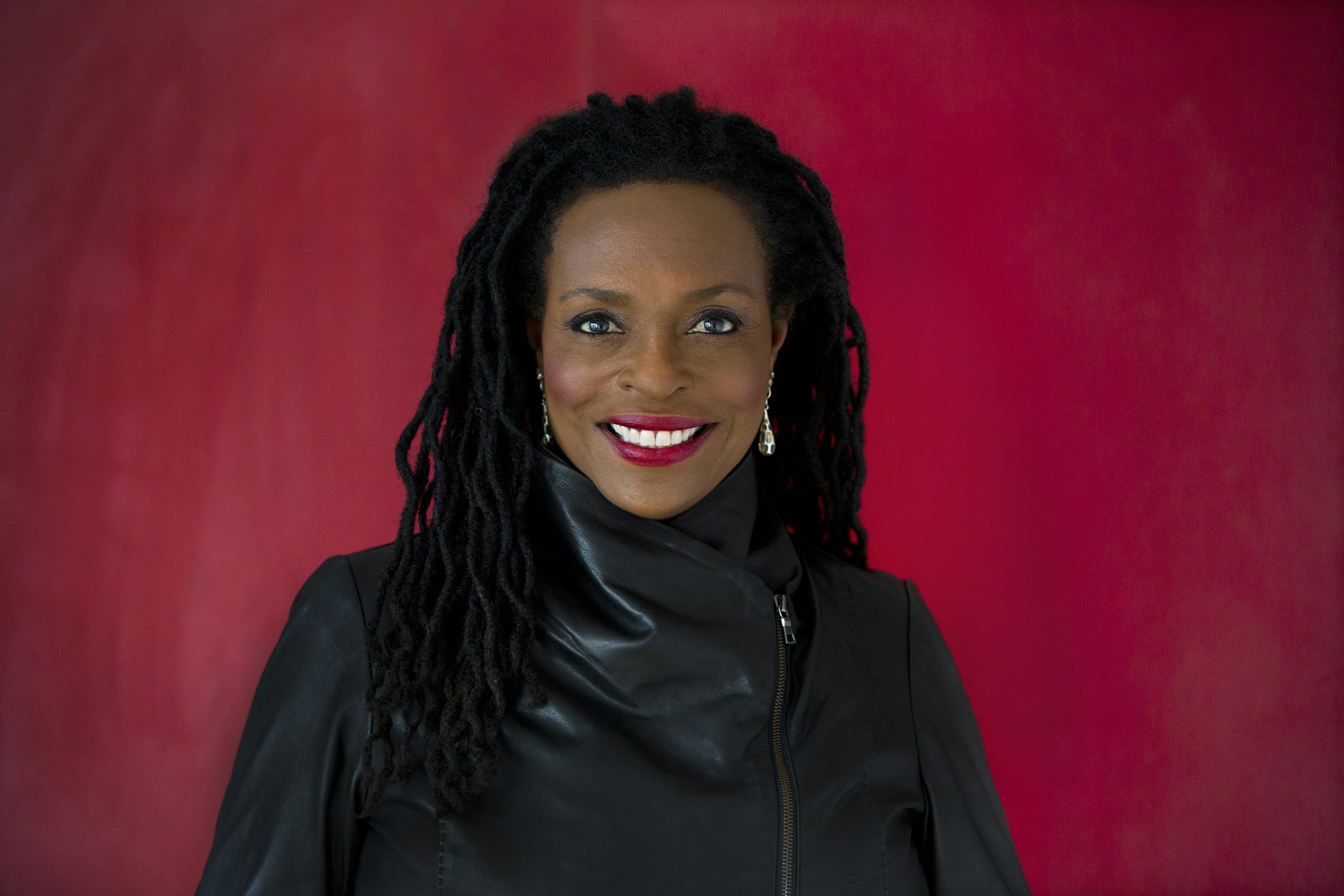 Rev. Dr. Jacqueline Lewis is a womanist preacher, anti-racism advocate, community healer, writer, speaker, and public theologian. She holds a Master of Divinity from Princeton Theological Seminary and a Ph.D. in Psychology and Religion from Drew University. Rev. Jacqui is the author of Ten Essential Strategies for Becoming a Multiracial Congregation, The Power of Stories: A Guide for Leaders in Multi-Racial, Multi-Cultural Congregations, andYou Are So Wonderful!, a children's book celebrating diversity and inclusivity.
As the pastor of Middle Collegiate Church in New York City, Rev. Jacqui shepherds a radically inclusive, multiracial, pluralistic, and actively anti-racist parish. Middle's annual Revolutionary Love Conference gathers leaders from all walks of life to teach on faith, virtue in public life, and justice every year. In 2020, Middle dedicated $200,000 for reparations – simply only one example of their powerful leadership.
In early December of 2020, Middle Church's storied sanctuary burned to the ground. It was a shocking and devastating loss for the Middle community and for anyone who ever attended a community event or service at Middle, finding acceptance, belonging, love, warmth, and community there. It was palpable, unlike anything I had ever experienced before in a church setting. As Rev. Jacqui so aptly put it, though, "No fire can stop Revolutionary Love," and "even as we grieve, we know that out of the ashes, something powerful is rising."
If you would like to support Middle's rising, please spread the word and consider donating. This Thursday, March 25, 2021, Middle is hosting a benefit concert with Titus Burgess and Bevy Smith to raise funds for rebuilding.
How did your tenure at Princeton Theological Seminary shape your discernment and subsequent work?
By the time I went to seminary, I'd been feeling called to ministry since I was about eight years old, in some kind of way. When I first took communion, I thought there was something stirring in me. When I was 14 and at camp, I felt clear that I was called, but the message, "can girls do that or not?" followed. People were not necessarily like, "Yay, go!"
By the time I went, I was 30. Grad school is not a rite of passage, the way undergrad is. It is your choice. Every day I would sit in class, thinking, "What? I get to go school full-time?" Think about the luxury of that. Every day reading church history, reading theology, reading New Testament, Old Testament, Greek, Hebrew… I loved it.
I started in '90 and graduated in '92. Princeton, at the time, was interesting. It was "who can get ordained" and "who can't get ordained" and "yellow ribbons or black ribbons." It was in many ways a tumultuous time, but still, I had a beautiful cadre of friends. It felt as though I was being affirmed for who I was, as a grown-up person, who was finally saying "yes" to a vocation, an African-American woman, a person finding my voice. It was awesome.
What was your relationship with God like as you were growing up? Did it shift throughout your life?
That's a great question. It has shifted, but it feels like it was something that was always there. I would say I was a Christian from the womb. Children don't usually pick their faith. They end up a family that's Buddhist or Christian or Muslim.
My mom and dad were both Christians. They'd grown up in Mississippi with their moms because their dads were both absent. In that generation, the church helped raise them. My dad taught Sunday School as a kid to adults. My mom always sang. Church was an extension of home in a way. We had amazing, fun times at church. Christmas pageants, Easter… Children were not shunned or shushed away in my church experiences, mostly. We sang, we danced, we were a part the thing, which is why we just leave our kids around here in church.
I fell in love with God when I took communion for the first time. My mom said, "This bread means God will always love you. This cup means God will never leave you." My first God was a loving, ever-present protector, like a giant mom and dad mixed together.
I think as a younger woman, as a teenager, I thought all the things we don't do make God love us. The "don't," "don't," "don't," or you're bad. Since then and now, God is more of a partner, less of a rule keeper. A partner of presence.
What drew you to doctoral studies at the intersection of religion and psychology?
When I graduated from seminary, I worked in Trenton and started a new church from 1992 to 2000. Those eight years of ministry drove me back to grad school.
In Trenton, the city was dead. Drugs were rampant. Violence was rampant. We worked against police brutality. We worked to try to get drugs out of the park. I was really clear, then: faith cannot just be an individual project.
I became curious about what about faith builds the muscle of the person who builds the muscle of society. I thought I was going to study homiletics. I thought, "Maybe it's how we preach." Then, I thought, "Oh no, maybe it's how we rewire ourselves." What sustains a family when a child stabs her own sister? What sustains a woman whose man cannot come clean off of drugs? It was their faith, and I wondered, why is that?
More and more, I got curious about multiracial contexts. Why is 11 o'clock still the most segregated hour in America? I focused my comprehensive exams on racial identity and gender identity, and I focused my dissertation on leaders in multi-racial congregations.
Frederick Buechner writes, "The place God calls you to is the place where your deep gladness and the world's deep hunger meet." What does vocation mean to you?
I love that quote. I love Frederick Beuchner. I loved finding him. People paraphrase it as your gifts and the world's needs, but what he really says is, "your deep gladness" and the "world's hunger" – poetry.
Sarah, every day I love my job. I just love this job. I think the gladness, my deepest gladness, maybe I'll call it a yearning… is the world healed of racism, the world healed of xenophobia. The gladness part is the celebration of what it is when we are all together.
When I look out from the pulpit on Sunday, I see all these people and this community: multiracial; multicultural; many generations, genders, and sexual orientations. It thrills me. I think we're supposed to be this way. It's supposed to be this way.
My sense of my vocation is as a disrupter of racism. I started feeling that when Dr. King got killed. I thought I am going to pick up his mantle. I have in my own way, tried to create the Beloved Community. The world really needs that.
Frequently, women's efforts to articulate their vocations are thwarted by barriers within church or within society. What do you think women need in their own lives to be able to sense their mission?
Women need better theologies from their teachers and parents. Girl children need better theologies. Fallen theology injures children. It wounds them. It sets the context for women to be violated, raped, and told to stay in violent relationships. I think we need another wave of feminist interpretation, another wave of womanist interpretation, maybe a wave of elephant theology that comes from Indian women.
We have to stop pretending that God created women to be quiet. We should stop pretending that we want to exegete that text where Paul tells a woman to be quiet in some kind of way differently than we exegete other texts we know to be antiquated. That's just stupid. That's craziness. We need that. Women need that. Gays need that. Black people need that. Religious minorities need that. Immigrants need that. We need exegetical tools and imaginative writings, so we can write sermons that preach a Gospel that is good news for everybody.
Women also need women. What I hope to do, someday, is to retire from my job and coach women. Coach women who are curious about ministry or in ministry. Because we are not men, but we are just as fast.
What do you love most about the community you've created at Middle Church?
I love the welcoming nature of this community. We know no strangers. I love that we try to really walk our talk. Not just the clergy, but folks get on buses, folks go marching and try to love and support each other. Bound together by Love. Bound together by justice. It is some sort of magical place where we can be more of who we are meant to be.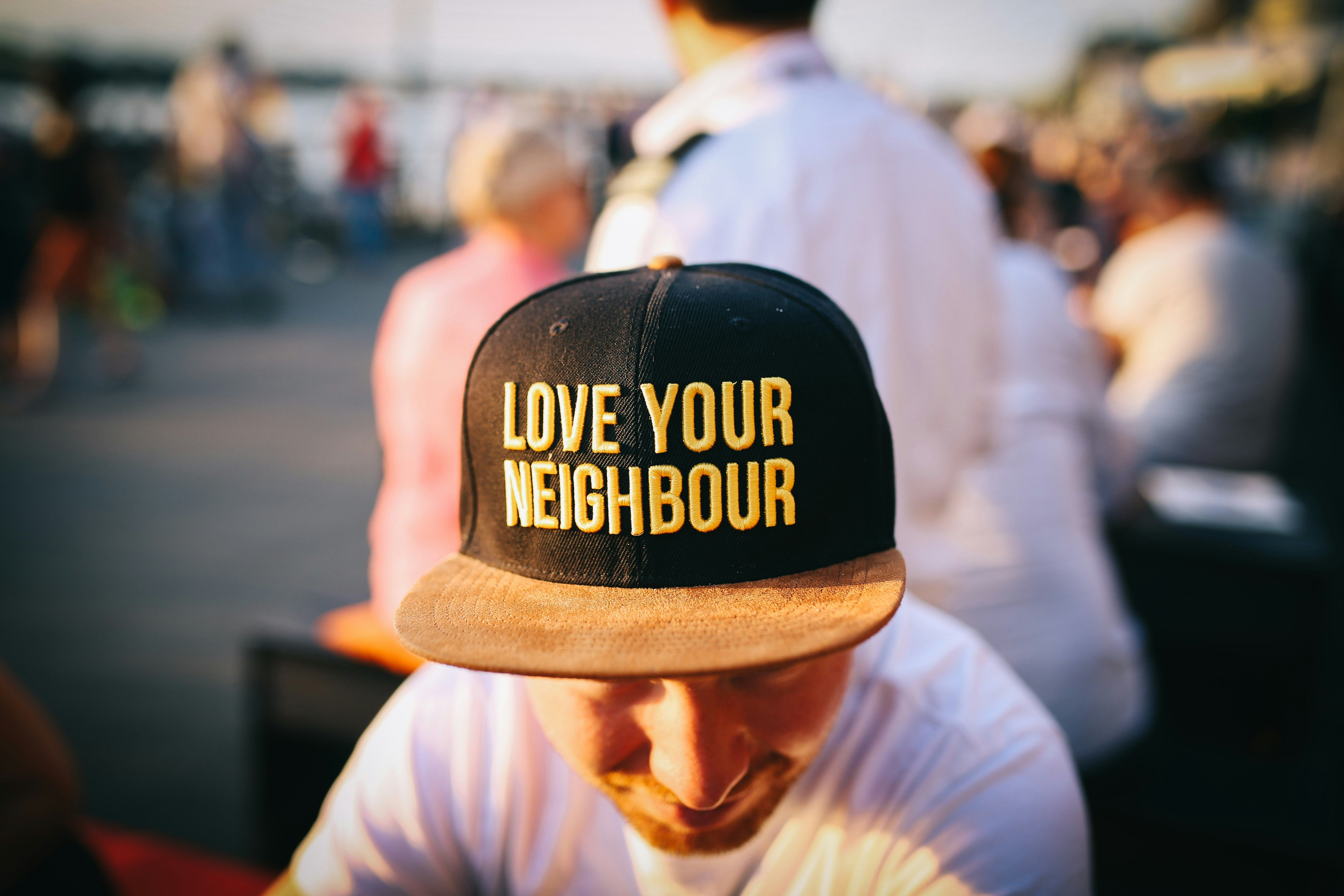 In your book, The Power of Stories, you speak about the difference between being multivocal and anti-racist. Since you wrote this, what have you learned about creating antiracist communities and what must happen for that vision to be realized?
I inherited this church with it mostly White, but Black people here and Latino people here and two Chinese people. When Trayvon got killed, by Sunday, we all wore hoodies in solidarity. We sent iced tea and Skittles to the Sanford Police Department. Something changed within me. One of my colleagues, a Black woman, who knows Middle said, "Middle could be self-satisfied, 'look at us we're multiracial, at least we're multiracial.'" I took that in.
It's not enough to perform a multiracial community. Maybe one is more personal – the multicultural, multiracial thing is more personal – I am going to personally put my body, and it's beautiful and important, to put my body in a space where I am with others that stretches me personally. Amen. You could stop there. That would be transforming. Being anti-racist puts us in a structural place and a structural conversation born of our faith. Can I be Christian and not be working on race? No. I would say, no.
What do you think makes churches powerful places to embody these values and model the healing that we need in our culture? In ways secular spaces might not?
I could argue with your premise, only to make a point. Sadly, in some places, secular spaces lead us on that. But what we have, that secular spaces don't have, is the opportunity for a shared group worldview, a shared worldview that is the reign of God on Earth. If we really took seriously the Lord's Prayer, if we really took seriously the parables or Jesus' teachings on how society should be… Jesus' radical teachings even his mistake with the Syrophoenician woman… we would see a book, a teacher, a Rabbi, in whom we could find a shared mission and vision everywhere we are, not just our churches. We could take that worldview into secular spaces.
There's a movement we could be in together, if church would really take itself seriously and really dig down into its foundation and belief as opposed to structures and creeds. I am really anti-denominational, and I'm really anti-Creed. I am glad for the Atheists who come to church. I am going to convert you to life. Do we have to be a Christian in order to do the work of love? No.
In The Power of Stories, you discuss the concept of"holding"and our failure in this country to care for all people. What makes the virtue of"love"such a powerful force for social and communal change?
Love is my favorite definition of God. God is love. In first John, it's written, "Those who abide in love live in God and God lives in them." Love is what drives our compassion. Love is what drives us to pull somebody up when they fall down. Love is what makes us make sandwiches for people in the park. Love is the tie that binds us. It is hard to love. We all have such rosy, codependent, romantic notions of love that we can miss love.
A mom doesn't yet know the baby she carries, but the mom loves the baby unknown… in a way, love calls us to create a womb, a container, for each other.
It doesn't mean we stay in relationships and get abused. It doesn't mean that. It means to do less harm, to make more space for both imperfection and growth, the both/and of that. We learn best when we are held in a container of Love. Period. I can shout someone into change, but that's not really going to happen.
As a leader, activist, social healer, what are you seeing happening in the border-spaces during this painful, strange, tumultuous time in our country and world?
Recently, I've thought, "I am being called to the borders." I am a border person. I think people know that. I've cultivated my both/and. My multicultural self. My switch code. My multivocality… I am seeing more and more pockets of resistance. More and more collaborations than I've ever seen before between Sikhs and Muslims, between Muslims and Jews, between Jews and Christians, between Christians and Muslims. And in my spaces, and in my movement circles, more collaboration across race and gender.
That gives me hope. We just have to find our way to converge in spaces that we are a little uncomfortable… I really believe the future is mestiza. More mixed marriages. More mixed relationships than ever. Our church, how many beige babies are there? What is happening on the physical border is instructive about the fear and resentment and resistance to change that the White power structure has about the browning of America.
How do you see grace at work in other people's lives through your ministry and activism?
I love the word "grace": giving each other the space we wish God would give us, that God gives us. A chance to fall down and get back up. A chance to make mistakes and be forgiven.
Is God's grace synonymous with God's love? I think so. I would say it's a pretty close synonym. But it is also non-intervention: a sense that God is watching us but intervening in human history as was appropriate to free people. That is also grace.
Grace doesn't necessarily mean the upside, or the perfect answer, or that it's all resolved. I think the way God holds us is grace. Back to the container: You have the baby in your womb, and that's pretty tight holding, the baby's in a swaddle. God holds us as close as God needs to. Grace is like amniotic fluid.
What would you say to women who are struggling to maintain hope in this climate? And what gives you hope today?
Hope is a struggle. I am an African-American woman. I think logically, heuristically, philosophically… there's a way in which hope is a way of being. It is a worldview, but it is a struggle. We have come over a way that with tears has been watered.
I think women can say, "we have come over that way. We have fought. We have been resilient. We have pushed. We have made a movement. We have changed the way the world sees women. And the world still needs to change some more."
Find hope in the story. Hope in the writings. Hope in the moral arc of the universe bending toward justice. Hope in trying. Time has proven itself to be a healer, and I find hope in that. I find hope in the trajectory of change that has happened in America. And the trajectory of change that is the church.
We are not what we ought to be. But we are not what we used to be.
*
This interview has been edited for length and clarity.
Featured photograph by Béatrice De Géa.
*
Attend Middle's weekly services. Learn more on Middle's website.
Purchase Rev. Dr. Jacqui Lewis' new book, Fierce Love.
Listen to her new podcast Love.Period., produced by the Center for Action and Contemplation.
Sarah James is the editor-in-chief and founder of Clerestory Magazine. A graduate of Yale and Middlebury, Sarah is a biracial South Indian-American woman of color and a writer. You can find her work elsewhere in The Porch, Darling, and Relevant, among others, or on her website.
Discover more from Sarah James
.