Redefining Our Identity as Children of Cambodian Genocide Survivors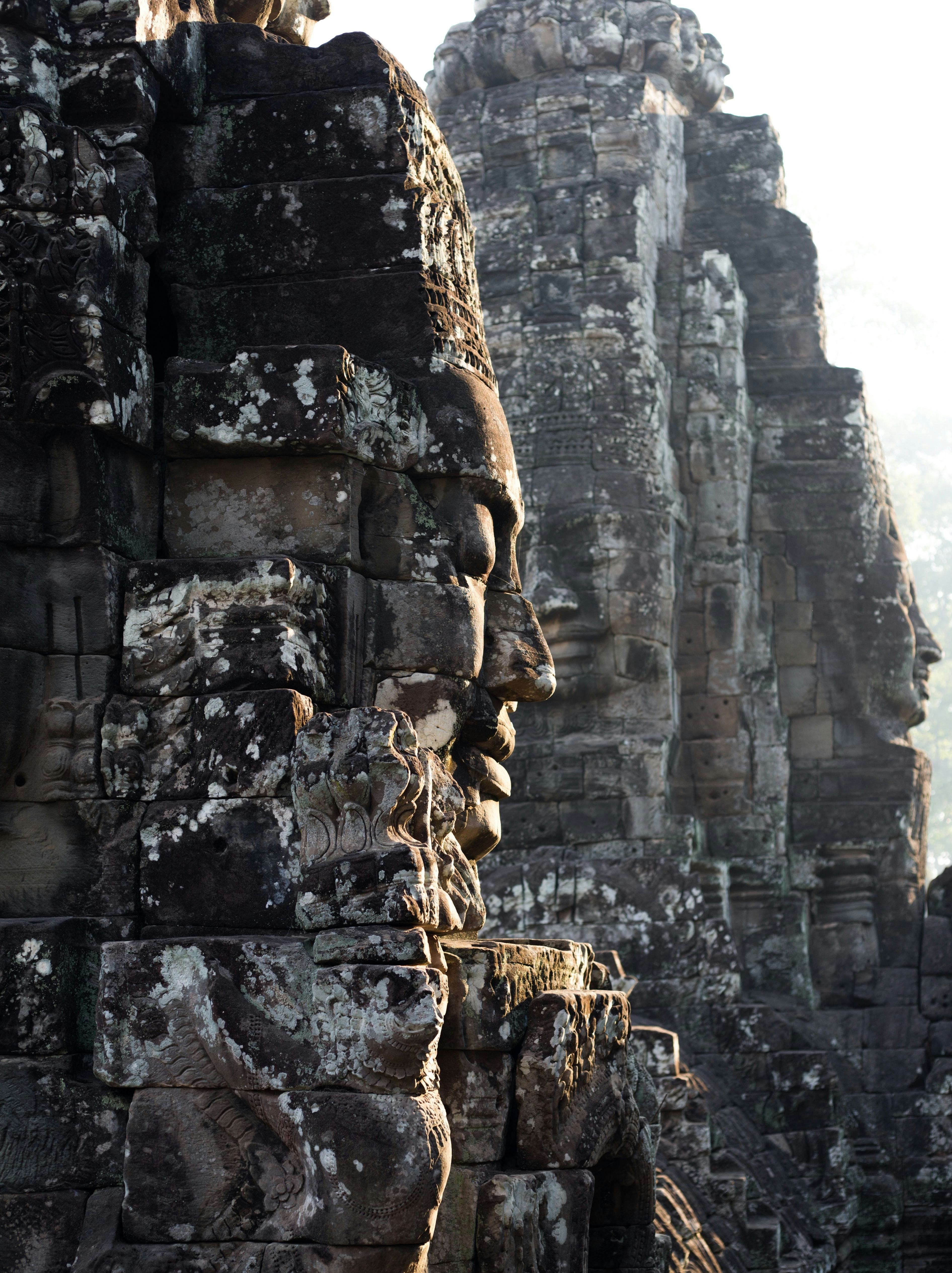 I am a second-generation Cambodian American. It has taken me nearly thirty years for those words to feel liberating, not like a burden. I am the daughter of Cambodian Genocide survivors. My family's trauma made me feel like a burden. My complicated upbringing in America erased my Cambodian identity.
I grew up normalizing my family's story of surviving the Khmer Rouge Genocide of Cambodia from 1975 to 1979, during which time an estimated of 1.7 million Cambodians were killed by Pol Pot's regime.
Corrupt Cambodians killing Cambodians.
Corrupt Cambodians killing their own people for being highly educated or creative.
Corrupt Cambodians killing their own people who fully expressed themselves through thought leadership.
The genocide displaced survivors all over the world, from France to Australia to America. Unprocessed trauma was woven into Cambodian culture, beliefs, and stories, trauma which survivors passed down to their children through intergenerational trauma.
Complex trauma from my chaotic upbringing finally reached a breaking point. I made the decision to heal, to break free from the narratives enmeshing me in trauma. My story is like those of many other first and second generation children of the Cambodian diaspora on their healing journey. We have lived through chapters of not accepting ourselves and seeking belonging. We finally feel safe to share our stories, the stories of Millennial and Gen Z cycle breakers. Social media helped us find each other, helping us feel less lonely on this complicated path of seeking wholeness in our Cambodian identity.
First-generation Cambodian American, Sopheak Neak, host of JorJek podcast, a platform he uses to amplify Cambodian voices, shares how he forged his path through using his voice, "I was and still am scared to use my voice sometimes, but I accepted I cannot heal alone. In the world my inner-self creates fosters its own comfort to trauma that it takes so much more than positive self-talk to really change and encourage it to heal. Hearing others' voices gives me the support my inner-self could not provide. Listening to others' stories validates how wrong and unhealthy my inner voice perceives of myself. With that, I acknowledge that collective sharing is key to transformational healing and my voice could help others as much as others' helped me." Many of us began our healing journey by ourselves, but as we became more embodied through advocating for ourselves, we started to connect with others who experienced the same pain and healing, moving together from breakdowns to breakthroughs.
Amira Noeuv, a Ph.D. student studying generational trauma in the Cambodian diaspora at UC San Diego, shares her journey of reclaiming her identity, "As a second-generation Cambodian American, I grew up noticing how my people's history is rarely acknowledged in school. Oftentimes, people didn't even know where Cambodia was or what Cambodian/Khmer is. Paradoxically, while this renders my community invisible, I also saw in college how Cambodians are simultaneously hyper-visible because the community tends to be the focal point of examination for trauma and genocide studies. What I wish the world would understand about one and a half-second generation Cambodians and our families is our identities extend beyond being simply research participants, psychological health patients, or social service recipients. This narrow view of who we are erases stories of our quotidian lives and how we navigate memories of violence, participate in cultural revitalization efforts, and create opportunities for our families amidst a history of genocidal violence in Cambodia and structural challenges in the U.S."
We are more than the trauma inflicted upon our families. We are human beings. We deserve to be treated with compassion, without the burden and discomfort of being perceived only through the lens of tragedy.
Sotheara Lim, the voice behind the Instagram account, Khmer Renaissance, uses his growing platform to create a community of Cambodian Millennials and Gen Z cycle breakers. He shares what he hopes for the future of Cambodians, "The Cambodian diaspora community, right now, desperately needs to see the Cambodian story be visible. And when I say Cambodian story, I am not talking about the typical narratives: Fall of Angkor, Deportation, Gangs, or the Khmer Rouge. If all our young Cambodians see is anguish, then they're going to think that's the only thing our community is capable of." He continues, "Our diaspora community needs to see stories of resilience, they need to see our creativity shine, they need to see entrepreneurs and studious Cambodians overcome inescapable odds and succeed, they need to see thought-leaders shape the Khmer consciousness. Stories of inspiration, looking to other Cambodians as muses–as role models. We need our stories to be shown in the positive light it deserves to be in."
Cambodian identity is distinct within the landscape of the collective AAPI narrative - though other Asian cultures suffered other versions of colonial genocide - because of the violent history of the Cambodian genocide and the recent, unprocessed trauma within our family lineages. For example, the survival mindset perpetuates forms of erasing creativity. Sotheara believes the time to create and share our stories is now, stating, "For far too long, the Cambodian people have been in the shadows of the monolithic AAPI narrative hoping to be seen. Well, now it's time the Cambodian people make their own table with chairs that don't match."
How do we, a wounded generation, reclaim and redefine what being Cambodian means to us? How do we learn to shine our light again?
Piny Ly, a second-generation Australian Cambodian and transformation coach, shares how she overcame adversity by owning her truth, "I first had to find my own voice after years of silence. Through a long journey of self-healing from childhood abuse and complex trauma, I moved from surviving to thriving. Growing up in Australia, I rejected my Cambodian roots, became a lawyer, and climbed the corporate ladder in Sydney and Hong Kong for fourteen years. Eventually, I was laid off and Cambodia began calling, leading me to move here. I realized that so many Cambodians have a similar story to mine, and little by little, I used my voice to help others find theirs too."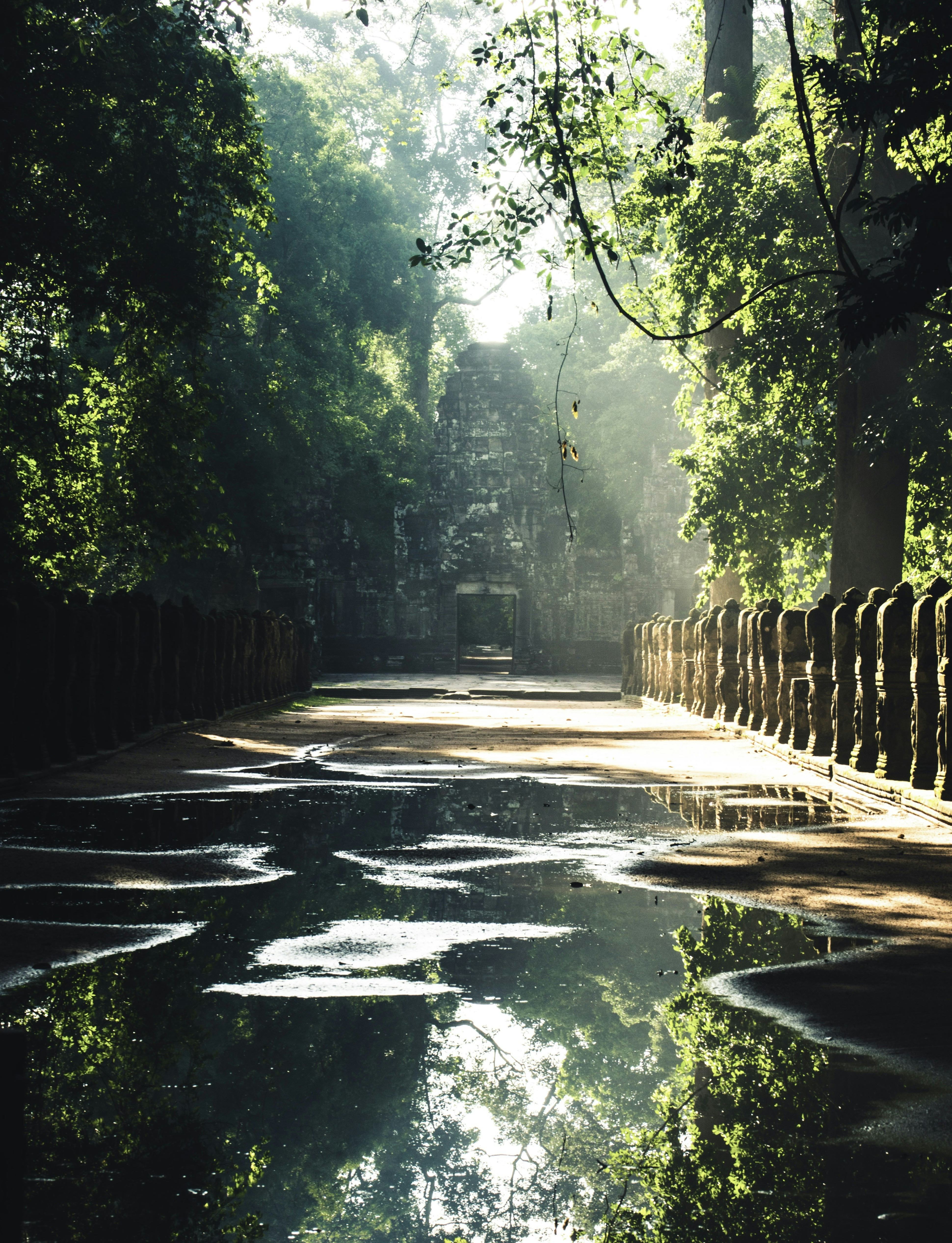 Piny is right in that many of us have experienced the same journey of surviving traumatic childhoods, repeating the trauma in adulthood, and breaking free from suffering by transcending our pain into purpose and reclaiming our Cambodian heritage.
Sopheak shares what it took for him to reclaim his heritage, "Being a Cambodian-American or an individual of Cambodian-descent means persevering through adversities that stemmed from the way we look, the skin color we embrace, the names we wear, the accents we speak, the language we strive to maintain, and the history our ancestors left us. My Cambodian identity goes beyond the norms I grew up with, the vernacular I'm comfortable with, or the languages I speak -- to be frank, it's the acceptance and acknowledgment that I am Cambodian. The radical acceptance that despite all the would have been and could have been, haunting our people and country, we continue to stand up, take up space, heal, and rebuild ourselves." Radical acceptance is a growth journey within itself. We learn to break down beliefs and narratives not meant for us in order to walk a path to finally accept ourselves exactly as we are.
"It is absolutely okay to allow ourselves to be present at the moment or any moment through active listening and intentional feeling. At times, I find myself questioning how and when will I finish this healing journey; it's frustrating that progress is not easily measured. However, I realized embarking on a healing journey IS breaking generational trauma. I break it by actively listening to my story and others' narratives without any judgment. I challenge it by letting myself feel the emotional turmoil from living and re-living the trauma. If you find yourself being rather than simply doing, you ARE breaking trauma," continues Sopheak. Being a cycle breaker can be a lonely journey, but together, we can help empower each other.
Amira shares what keeps her going as a cycle breaker, "Honesty is important for me to be heard by others, and also allows me to see others. Honesty through storytelling with peers who have gone through similar traumatic experiences, adversary, joy, and success has helped to validate my experiences. We realize that we aren't the only ones and that acceptance is huge in the healing journey. These conversations also make me realize that transgenerational trauma is not an individual fault or even a community deficit, but something that stems from structural oppressions. It's important that we acknowledge this because it allows us to not only heal as individuals but to continue cultivating healing spaces for our community as a whole." When we have the courage to share our stories of being Cambodian, which is not monolithic, we can help others feel safe enough to share and honor their own truth and the narratives which resonate with their experiences.
When I asked Sotheara what it means to be Cambodian he truthfully shares, "This is perhaps one of the most complex questions that I meditate on a day-to-day basis. I'm constantly peeling back the layers on this concept, and continue to learn something new almost daily. First, I want to note that, for me, the Cambodian identity is a continuous journey where the definition is solely based on whatever particular state that I am in at that moment." He continues, "Second, I would say the consistent quality of being Cambodian has always been resilience–however, I want to stress that this is not by choice. While we have persevered through centuries of trauma (from the fall of Angkor to colonialism, to the genocide), it was always out of necessity, and often times our resiliency is a burden. Though it is something I am proud of because I see that a good deal of me embodies the Cambodian resiliency, I also understand that we do need to get a place of rest. If I can sum up the above I would say this: Being Cambodian to me is a continuous journey where the definition evolves over time. The one defining quality to being Cambodian is resilience, but not by choice."
To speak these truths out loud is a way for all of us to unite through our shared adversities. A strong Cambodian community is vital for cycle breakers to do this healing work.
Piny shares about growing up in Cambodian community, "We all need genuine support and uplifting of each other. The struggles we face are real, but we are not alone. Our Khmer kinship connection is immediate and healing, no matter where we are. I see the online community growing through the passionate work of cycle breakers and I love being a part of that - because I wish I'd had that back then." Piny similarly shares, "We are still dealing with the effects of the Khmer Rouge regime, even if we didn't live through it. We've grown up with traumatized grandparents, parents, and relatives, for whom the pain can be too unbearable to talk about. Next, they battled to survive in a foreign country as refugees. From there, we're simply trying to find our identity and our place as one and a half and second generation Cambodians. This is a journey that many of us are only just beginning to understand." For some of us, we are the first and only in our families to be doing this deep healing work.
Piny shares her advice for those beginning this journey of cycle breaking, "Be gentle with yourself. Sometimes forcing recovery from trauma when you're not ready or have the right support system can retrigger the trauma and actually cause more damage. Healing is not a race. It takes time and everyone's journey is different so find the right way - the one that works for YOU. Healing is not smooth or easy. It's beyond painful to confront trauma and some days will be much harder than others. But as you continue to heal, the dark days become less dark and you start to see less of them."
As cycle breakers, this work does not have an expiration date. Sometimes it can feel as though it is part of our everyday lives since trauma has been woven into our culture and our identity. We must unwind and slowly weave together a new story of our lives by remembering we are the author of our story. Piny says, "Resilience means not to bounce back, but to bounce forward. Survival means we carry many scars to prove it but most can't be seen and aren't even our own. Community is an immediate familiarity when you find your extended "family", no matter where they are in the world. Creativity, that original spark, whether a shimmer or a bright light, that runs in our blood." We must continue to create the stories of our lives through whatever platform we choose. To be in existence of how we are the way we are despite what our parents have been through. We are our own individual humans with our personal experience.
Sotheara encourages Millennials and Gen Z to keep speaking truth with hopes that the world will acknowledge us, "If the world would just listen to our stories and see us beyond our trauma and not clumsily lump our very nuanced experiences in the AAPI Model Minority Monolith, they would see a culture of beauty, resiliency, and profound taste. That's what I wish the world to understand about one and a half to second generation Cambodian Americans."
Here's to us Cambodian diaspora confidently coming out of the shadow and into the light to share our stories, creativity, and entrepreneurial pursuits.
Here's to us cultivating the courage to tap into our innate belonging and radical acceptance.
Here's to us finally using our voices because we believe we deserve to use them.
Here's to the future generation no longer carrying the burden of our family's trauma, rather we break it, so we can finally be free.
Maryann Samreth is a somatic trauma writing coach guiding others to write, publish their memoirs and build an author's profile to amplify social impact in the world. She has published over 100 poems and personal essays online and has reached over 1 million people across Instagram, Tiktok, and her podcast, Mental Breakthrough. She is the founder of Sincerely Miss Mary, where she directs groups and 1:1 coaching programs for memoir writing. Apply for her 1:1 memoir writing program here.
Discover more from Maryann Samreth
.