How Comedy Heals Us: An Interview with Comedian and Writer Geoffrey James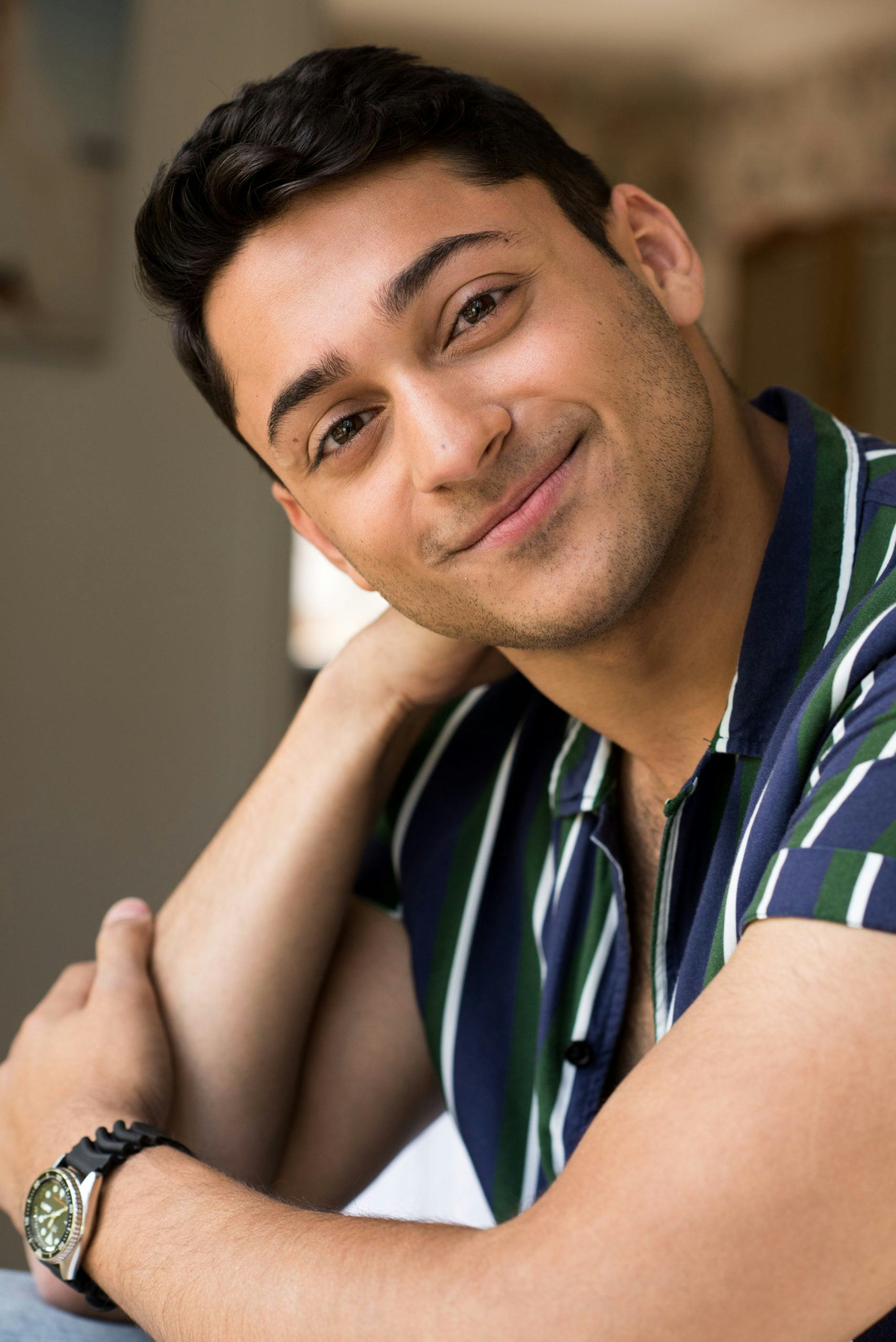 Geoffrey James is a comedian, writer, actor, and podcast host. A graduate of the University of Southern California's School of Cinematic Arts, Geoffrey writes for Carpool Karaoke and works for the Headgum Podcast Network, where he hosts The Headgum Podcast, co-hosts Review Revue, and appears in Headgum's original sketch series.
He is also my younger brother.
Kindness and generosity are core to who he is. He helps others feel seen and valued. He brings joy to everyone in his life. When Clerestory's series on therapy began, I immediately thought of Geoffrey. I wanted to speak with him about how comedy is healing.
After a painful, challenging year, one filled by the threats of illness and loss, comedy has sustained us, in part. Sharing laughter with people we love and missed over Zoom dinners… watching late night comedy in the dreadful days before the presidential election… finding daily joy in unexpected places… all helped to soften the harsh realities of the last year.
In our conversation, Geoffrey shared his thoughts on the connections between comedy and compassion, how absurdity can offer respite, and the building blocks of a creative life.
How would you describe the landscape of your childhood?
I was so fortunate to have a supportive, artistic, and privileged childhood. Since mom was a teacher, she brought a creative approach to keeping children engaged. Most of my friends would go to sleep-away camp for the summer, but you and I would stay home and stimulate ourselves through games in the pool and spontaneous day-long art projects.
As I grew up, my artistic interests shifted more towards acting and filmmaking, and our parents fully supported these pursuits through driving me to and from play rehearsals and helping me get a camera and editing software so I could start making comedy sketches. It was a comfortable and imaginative upbringing, and I'm not sure I'd have chosen to pursue comedy if I didn't have the support of our family. I give them a lot of credit for not trying to talk me out of it just because the entertainment industry is difficult to navigate.
You were very creative and wanted to be a filmmaker early on. What do you think drew you to storytelling, and this visual medium of storytelling in particular?
I don't know if I ever used filmmaking as a storytelling medium, per se. I think it was more a method of conveying to others the absurdist comedic ideas and images that lived in my head. It took me until college to realize that I wasn't a cinema nerd; I was a comedy nerd. I had only used short films to make people laugh because I hadn't yet discovered things like improv and live sketch.
I also think that childhood, for a lot of people, is a carefree time in their lives, which they look back upon fondly…but I never felt comfortable in my age as I was growing up. I always felt like a middle-aged man stuck in the non-autonomous body of a child. I was constantly craving an escape from what I saw as the burden of childhood. Comedy was that escape for me. I think every creative project I've done has been for the laugh.
How is storytelling healing? What does it evoke in us that helps us heal?
Escapist storytelling can be healing because it offers a respite from the toils of everyday life. I can't tell you how many episodes of It's Always Sunny in Philadelphia I watched after my recent breakup. They all brought smiles to my face. They helped me heal.
Representative storytelling can be healing because it reassures us that other people experience similar hardships to our own. This past winter I watched Minari with our father, who is Indian and immigrated to the U.S. from Malaysia. As we were watching that first scene where Steven Yeun's character is driving the family to their new home in Arkansas, my dad leaned over and whispered, "This is what it felt like when I first came to Ohio!" The mental image I had of my dad landing in Cleveland as an 18-year-old became clearer, and that was, if not healing, pretty cool.
What do you think comedians have to be good at in order to make people laugh?
I think a great comedian is someone who can play language like an instrument. Comedy is rhythmic. If you can nail the rhythm, whether it be in a sitcom script, standup routine, or improv scene, you can make people laugh. That's a baseline, of sorts. From there you can do one of two things: offer escapism through absolute absurdity (see:What We Do in the Shadows) or offer some kind of socio-political commentary that points out the natural farces of the world (see:Last Week Tonight). This is definitely reductive, in some ways, but I do think you have to either lean into reality or away from it, and there's a wealth of comedy to be found on both sides. But I'm still figuring out what it takes to be a successful comedian, so take this with a big ol' grain of salt!
I've heard this before, I'm not sure where, but that something is funny when it's true, that we laugh when something resonates. Do you agree with this idea of comedy uniquely speaking to the human experience?
Life is farcical in and of itself. There's an exercise they teach in "Improv 101" at UCB called "Park Bench of Truth," where you're not allowed to improvise for laughs, you simply have to have a conversation with your scene partner. Every time we'd do it, the two people in the scene would have a completely normal conversation, but we'd all still laugh. Why? Because there are absurdities in everything we do and say. Comedy just helps strip away the bullshit and reveal these absurdities. The old adage "it's just life" also comes to mind.
How can comedy bring people together?
Laughter creates a bonding experience. The beautiful thing about comedy is that it thrives in niches. When you meet someone whose sense of humor is similar to yours, that's an instant point of connection. I never feel closer to someone than I do when I laugh with them. I never feel more different than someone when I laugh at something, and they can't see why it's funny.
What are the building blocks of a creative life?
Pursue adventure, find community, and stay curious.
When you feel stuck creatively, where do you turn to for inspiration?
I take a lot of inspiration from music. When I write, I usually hop back and forth between my laptop and my guitar. I think the creative flows of improvising dialogue and improvising music feed into one another. For that reason, I also like to listen to improvisational music while writing—Bill Evans, Grateful Dead, etc.
You host two comedy podcasts. You act, write, edit, produce, direct. In your opinion, how can storytelling, comedy, art, what have you, build compassion in the world?
I firmly believe comedy is a more effective way of building compassion in the world than simply standing on a soapbox.
Compassion requires at least a basic understanding of the pain of another person's experience. As you said earlier, comedy is based in truth, and when people from different backgrounds laugh at the same thing, they're both recognizing the same truth. In that way, comedy can arguably be the most powerful tool we have in building compassion and understanding between people across divides, even if that's not the show's main purpose or goal.
Personally, I would love to see more comedy from unhoused standups. I bet a lot of people who don't currently recognize that our unhoused neighbors are entitled to a life of dignity just like the rest of us would be more willing to lend an ear if they could hear their perspective through jokes.
What is life-giving to you?
The music of Steely Dan and drinking good wine in that most sacred Greek tradition.
Is there anything else you'd like to share?
If you're reading this and you work at Raya, can you please let me onto your app? I've been trying to date a Hemsworth sister for the better part of a semester, to no avail.
Other than that – just peace and love!
*
Follow Geoffrey on Instagram or Twitter.
Listen to Review Revue and the Headgum Podcast.
Learn more about Geoffrey's projects and work.
Watch "Good Mourning," a short film produced by and featuring Geoffrey.
Sarah James is the editor-in-chief and founder of Clerestory Magazine. A graduate of Yale and Middlebury, Sarah is a biracial South Indian-American woman of color and a writer. You can find her work elsewhere in The Porch, Darling, and Relevant, among others, or on her website.
Discover more from Sarah James
.